SELF INTERACTION
Today's activity is opened by the inspiring Charlie Chaplin's speech about the need to be real HUMANS rather than machines, to guide our lives towards love and generosity rather than greed and hate. After this inspirational message participants are invited to write down 3 strong MEMORIES from the PAST: first kiss, and 9/11 WT center attack, first negative failure in school.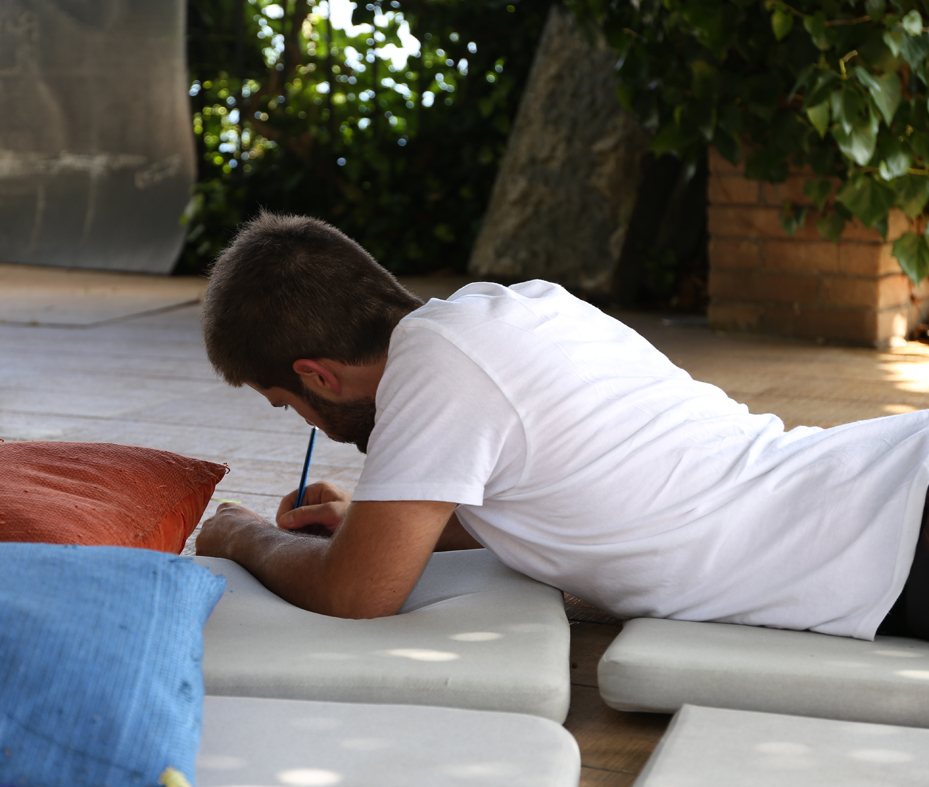 Participants can share their own emotions and opinion in front of the group.
Afterwards, a number of quotes about emotions are stick on the wall arounf the meeting room. Participants have to express their opinion about them trying to engage a fruitful debate. This activity is closed by giving them some candies (so much appreciated!).
After the lunch break a very funny activity takes place. Starting point is the consideration that we all need to portray our selves in the best way possible, trying to highlight our strenghtnesses and hiding our weaknesses. In a way our approach is similar to a shop, that is why participants are asked to create their own ideal shops. Results are very very creative. Someone sells stories, someone sells food but for free, someone else sells books, ecc.
Afternoon task is focused on the link between FUTURE and PAST. Participants are requested to write a letter to them 10 years ago. Results are very emotional and all feel very free to open in front of the group.